Send Email Message 可以让你发送匿名邮件,发件人的地址可以随便填写,支持中文。
Send Anonymous Email 是另一个同类工具,区别主要在于需要填写验证码,但尝试给我的邮箱发信一直没有收到…
Send Email Message 还有个同样免费的服务,Free Email Address Verifier,验证指定邮箱是否存在。花44.90美元可以买到验证邮箱的 PHP 脚本(WIndows 环境不适用)。
ToneMatrix 是一个可以用来玩作曲的16×16格矩阵,从上到下是音调高低,从左至右是时间流顺序,循环播放。有人声称曾沉迷其中多日。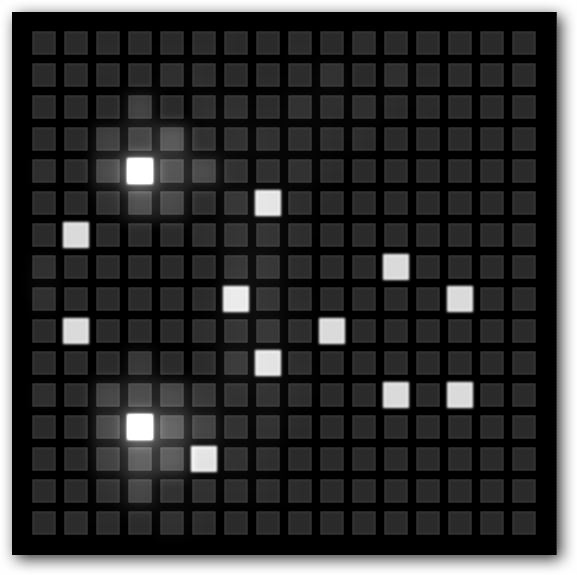 这让我想起了一个玩节拍器/节奏鼓模拟器的软件 HammerHead,也是容易让人沉迷的。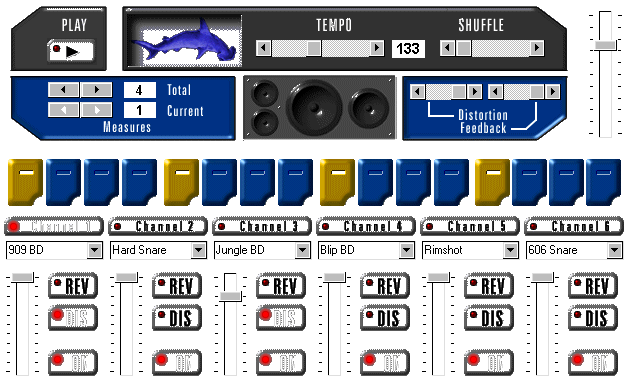 还有一个比较实用的体积非常小的节拍器是 Weird Metronome,可以方便的设置节拍速率。

最近很流行的 Flash 是 Pintando una canción(画出一首歌),音乐好听,水墨画效果很惊人,最棒的还是这个创意,让你随着音乐挥舞鼠标画水墨画。
可以先看看别人录制的动画:

以及我的截图: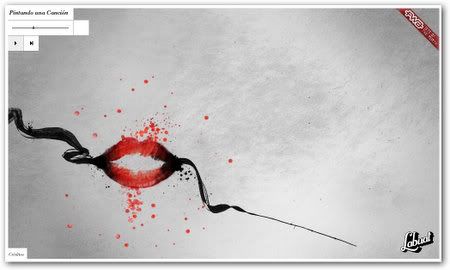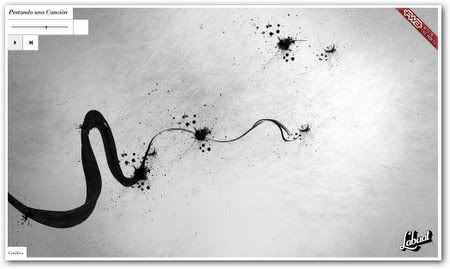 最后是伊卡洛斯之翼(传说中的翅膀)最近架起来已经发布几期的音乐电台塞壬之夜,怎么下载就不用我提示了吧。
这一期的最后一首 Do Virgins Taste Better/Dragon's Retort 很欢乐:
Do Virgins Taste Better?
A dragon has come to our village today.
We've asked him to leave, but he won't go away.
Now he's talked with our king and they've worked out a deal.
No homes will he burn and no crops will he steal.
Now there is but one catch, we dislike it a bunch,
Twice a year he invites him a virgin to lunch.
Well, we've no other choice, so the deal we'll respect,
But we can't help but wonder and pause to reflect.
[Do virgins taste better than those who're not?
Are they salty or sweet or more juicy or what?
Do you savor them slowly? Gulp them down on the spot?
Do virgins taste better than those who're not?] = [#1]
Now we'd like to be shed and many have tried,
But no one can get through your thick scaly hide.
We hope that someday, some brave knight will come by,
'Cause we can't wait around 'til you're too fat to fly.
Now you have such good taste in your women for sure.
They always are pretty, they always are pure.
But your notion of dining, it makes us all flinch,
For your favorite entree is a barbecued wench.
[#1]
Now we've found a solution, It works out so neat.
If you insist on nothing but virgins to eat,
No more will our numbers grow ever so small.
We'll simply make sure there's no virgins at all!
[#1]
Dragon:
Now, I am a dragon. Please listen to me.
For I'm misunderstood to a dreadful degree.
This ecology needs me, and I know me place,
But I'm fighting extinction with all of me race.
Well, I came to this village to better me health.
Which is ever so poor despite all me wealth.
But I get no assistance and no sympathy.
Just impertinent questioning shouted at me.
[Yes, virgins taste better than those who're not.
But my favorite snack mixed with peril is fraught
For my teeth will decay and my trim go to pot
Yes, virgins taste better than those who're not.] = [#2]
You see I'm really quite kind almost all through the year.
Vegetarian ways are now mine out of fear.
But a birthday needs sweet so I'm sure you'll agree.
And barbecued wench tastes like candy to me.
As it happens our interests are almost the same.
You see I'm really quite skillful at magic and game.
If I ate just your men, would your excess decline?
Of course not, the rest would just make better time.
[#2]
Now, the number of babies a woman can bare,
Has limits, and that's why my pruning's done there.
And an orphan's a sad sight, and so when I munch,
I'm careful to eat only virgins for lunch.
[#2]
posted: 2009/04/21
under: 弦动我心, 流光飞影, 软硬挨踢
tags: Flash, 匿名邮件, 绘画, 节拍器, 音乐